Support Our Life-Changing Work
Let's Change The World Together
Your gift will help us continue to improve the lives of people across the United States and around the world. When you donate, you'll be helping to fund programs that create economic opportunity, improve public health, inspire the next generation of leaders, and more. We all do better when we work together.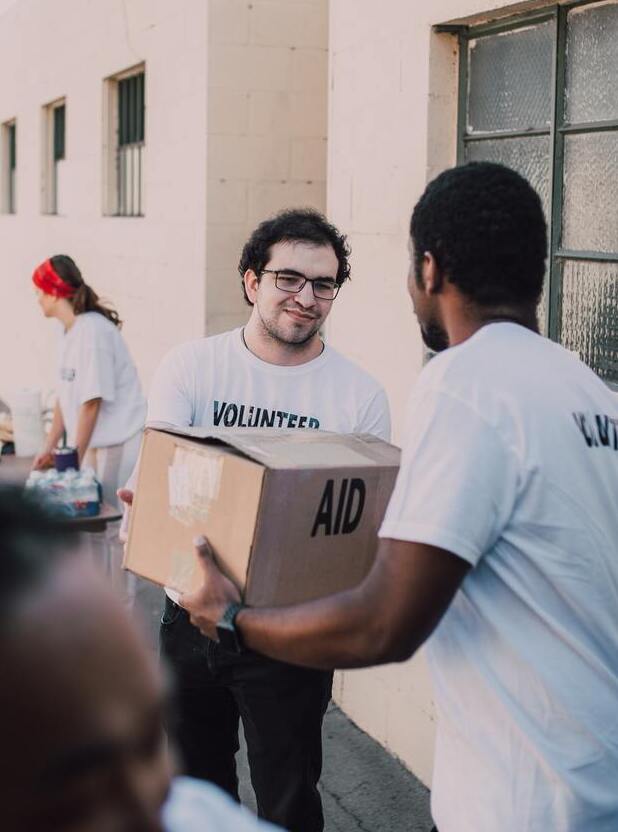 At Unity For Equality, we live to solve tough problems and we don't back down when things get hard. As COVID-19 tested us we provided not only face masks and sanitizers but also delivered healthy meals to individuals. Your donation helps us build
Please make your check payable to 
"Unity For Equality" and mail to:
Unity For Equality
42-49 Colden Street,
Flushing,
NY, 11355, USA
Donate stock or
send a wire-transfer
If you would like to donate marketable securities or donate via wire transfer please contact:
Unity For Equality
Tel: +(202) 878-0027
Email: contact@unityforequality.org
Double your donation with employer-matching
Request a matching donation from your employer, whether you made your donation online or offline.
Give to Unity For Equality through the PayPal Giving Fund. PayPal generously covers all transaction fees so 100% of your donation goes to Unity For Equality.
Donate to Unity securely via a donor-advised fund.
To name Unity as a beneficiary in your will, please designate the following: "Unity Fund, a nonprofit corporation, organized and existing under the laws of the State of New York, with its principal place of business address located at "42-49 Colden Street, Suite 3P, Flushing, NY, 11355, USA"  Please be aware that Unity cannot accept gifts of real estate or automobiles.
For bequests valued at $10,000 and up, contact Unity For Equality at corporate@unityforequality.org to be recognized as a member of our community of legacy partners.